we care for every pet
Breeders of Top National Quality Breeding Stock.Disposition and Athletic ability… why settle for less?
Horse Care
Love your horses and tame them with care and compassion.
Horse Grooming
There are a lot of ways to groom your horses. Scroll down to know more about it.
Horse Sitting
Have you ever seen a horse sit? They rarely do so to take short naps!
Horse Training
Training a horse requires patience. They look strong but they are timid. Train them gently.
welcome to pet home
Here's all that you have to know about horses. We give umpteen tips and guidance as to how to take care of your horse, ways to groom them and the knack to train them efficiently.

OUR POLICY
Swancreek Andalusians website does not sell, rent, exchange or otherwise disclose any information about our site visitors.  If you choose to email us and provide personally identifiable information about yourself, we will not use the information for any purpose other than to respond to your inquiry.  If you have any concerns about this policy please call/contact our office at the number above.

OUR WEBSITE
This web site contains links to other sites. Please be aware that we are not responsible for the content or privacy practices of such other sites. We encourage our users to be aware when they leave our site and to read the privacy statements of any other site that collects personally identifiable information.

HEALTH MONITORING
Home of Top Quality Andalusiansin Black-Bay and Dilute Colours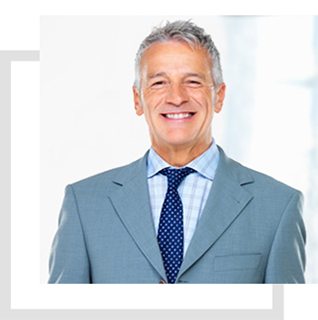 ANDREW SMITH
Nutritionist
MAX DE VEGGA
Veterinarian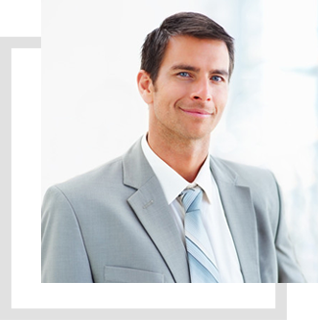 JACK VEGGA
Veterinarian Assistant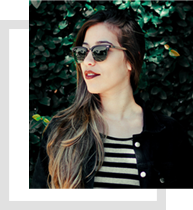 I just wanted to touch base.  The colts are doing great.  I will get some photos for you soon. 
 I am so pleased with them.  They are truly quality colts with straight movement, and wonderful minds. I have no doubt they will both be competitive in dressage or whatever else we attempt. You were very straight forward about them being ranch raised foals, and although they were minimally handled and allowed to gow up naturally, their quality bloodlines are making their handling and training exceptionally  easy. They are actually nicer to handle than the german warmbloods I bred and raised myself, especially Gallahad he is just a jewel.  They are just naturally people oriented, kind, and very willing. You can quote me on anything, and I will keep you updated. 
The relationship that exists between humans and horses is something that started centuries back. Right from the day man understood that horses could be tamed man has considered horse his friend. Unlike the present day where our relationship with wild as well as domestic animals is very selective, in the yesteryears man completely had to rely on animals to get all their needs done. Right from food to transport all animals were used to support the everyday livelihood of man, as definitely horses will top the list. So here are some of the reasons as to why domestication of animals is considered great.
Domesticating Horses and History
Horses, as we stated earlier, are one of the animals that have been helping us to travel across the world. It was at the time in which the world had no means of transport. People had to choose either between walking and riding an animal. Also because of the fact that horses are strong and can travel fast, they carry baggage and also help people in moving from one place to the other. Since movement became easier with horses it also helped people spread culture, religion and improve their trade activities as well.
Even during the period of monarchy all throughout the world, the rulers had fleets of horses for warfare activities. Horses are basically smart animals, and they can also understand the feelings and command of the master and act accordingly. Have you ever wondered as to why the kings and the greatest rulers of history chose a horse to travel out of all the animals in the animal kingdom? That is why horses play a pivotal role in the history of mankind.
Domesticating horses and Science:
Any animal can be tamed and domesticated. However, this statement becomes totally irrelevant when you look at it from the scientific perspective. All of us are aware of the fact that while lions and tigers perform in circus a wolf doesn't. This is the difference that a lot of science geeks are trying to explain. The process of obliging to domestication lies in the gene of the animal. A few years back in the year 2014, a research was conducted on the genome study. Different breeds were brought under the study, and the genetic pattern of these animals was analyzed.  The result of the research stated that the certain breeds had a domestication-friendly gene while others didn't. This meant that man had the knack of understanding this gene and that is why they became historically significant even before the fact can be genetically proven.
Apart from the scientific and historical facts of domesticating horses, there is also one more thing that adds beauty to horses. For a long time, it is believed that it is good to tame horse and it is true. No one travels in a horse today, but still, the significance hasn't gone down a bit. This is not because not only horses are tough and can support you in domestic and other activities, they are also animals that can give you milk. The milk is very much nutritious. Animals are also symbols of health. Staying with them can increase your lifetime as well. Only a few animals are disciplined by nature, and horses are one among them.
From the ancient days, horses and animals share an amicable relationship. Out of the few animals that serve a large range of purposes, horses are one among them. Horses are best animals to domesticate as well. Horses were one of the widely used modes of transport in the olden days. Now, even if we do not use animals for that purpose, they still are domesticated and maintained in many places both for personal, professional and racing purposes. No matter what your case is, if you breed horses, it is important that you know the important tip to take care of your horses the right way. So with no further delay let's get to the tips.
Keep the well-groomed:
The first thing that you have to keep in mind when it comes to horses is that they are beautiful and handsome and it is important that you keep them the same way. Irrespective of the colour and breed, all of them are attractive. Believing that you are already aware of the basic ways in which you have to clean and groom a horse we are skipping that. The only place where you miss out is to groom them periodically. The more regular you are, the better is the look of your horse.
As healthy as a horse:
Horses are always held synonymous with health. That is why we use the term as healthy as a horse. So do not forget them for their periodical health checkups and keep them healthy. Unlike humans who have orderly living and ability to resist sickness from being contagious diseases, animals aren't aware of all this, and someone will have to babysit them. So make sure to keep them medically fit all the time.
Just like humans, horses have to go for a specific diet pattern. The factors such as the life of the horse, speed at which it travels and that they are hardworking will demand a lot of food and water. Do not test their patience. Provide your horses with a lot of water and keep them hydrated. Since hay forms the predominant part of their consumption, it is important that you take care of the quality and quantity of the hay you provide. Also, do not forget to feed them grains at least once a day.
Be Friendly:
The psychological well-being of the horse can create a great impact on the health and performance of the horse. You are expected to maintain a friendly relationship with the horse. The kinder you are, the better is their performance and its relationship towards you. Did you know that horses are timid as well? That is why you are always expected to maintain a calm demeanor when you handle your horses. Be patient and keep your movements gentle. Do not forget to pamper them.
Mould them your way:
When you have a great bonding with your horse, you can always mold them the way you want them to be. With horses, you can be a strict master as well. So make sure that you take care of the training activities.
2820 Nelson Street
Dubreuilville, ON P0S 1B0
Contact@swancreekandalusians.ca